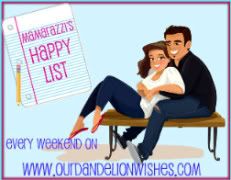 As I mentioned in my Friday Confessional, I'M HAPPY that I got to spend yesterday with some of my bestest friends! I seriously can't remember the last time all four of us were able to be together at the same time. We got to be pretty tight during our college years. I love these women so much!
Me, Jalynn, Kim, Carli
This is when we finally decided to leave. We planned on leaving around 7:00 but didn't leave until 10:30!!
It was such an awesome day! I packed the boys up and we headed to Utah. We got to Kim's house around 11:30. We sat around and chatted and fed our kids lunch. About 1:00, Carli arrived. After she and her two kiddos ate lunch, we headed to a nearby neighborhood park. The kids had a blast playing and digging in the sand while we sat and chatted. The kids got along so well together it was really great. We had the best time catching up and just starting where we left off. Once Kim's, husband got home from work, we put him to work grilling up some hamburgers. Then Jalynn arrived. (She had a work party or something so she was later.) We just had a ton of fun. Kim's awesome hubby took the biggest kids back to the park so that we could chat even more. We pulled out old photo albums and yearbooks and reminisced. Good times!
A, W, J, and E
A, W, and J are Kim's boys. She also has a sweet 6-month-old baby girl. They were having homemade oreo out on the porch. E made such a mess but he LURVED it!
P joined the party